Precitec precision machineries P/L


Precitec precision machineries P/L
Precitec is a well-established company for more than 40 years. It is well known for its innovative machine tool solutions for various applications.
It has been providing many solutions to heavy engineering, aerospace, defence, mining, process industry, automobile heat exchanger manufacturing and other industries.
Its foray into portable on site machining solutions started of nearly 20 years back and over the years has developed and provided various solutions and now converted them into products.
These can be used by service providers and companies taking contract work in piping, processing, repair and commissioning of equipment in steel, cement, oil and gas, mining, pipe distribution, shipping and cranes etc. These can be used during, maintenance, refurbishments, repair various equipments' and installations.
These include…..
Rotaface & Rotamill
Portamill
Portabore
On-site Boring and Milling machine
Portable line boring machines
Precitec also manufactures Double ended boring machines.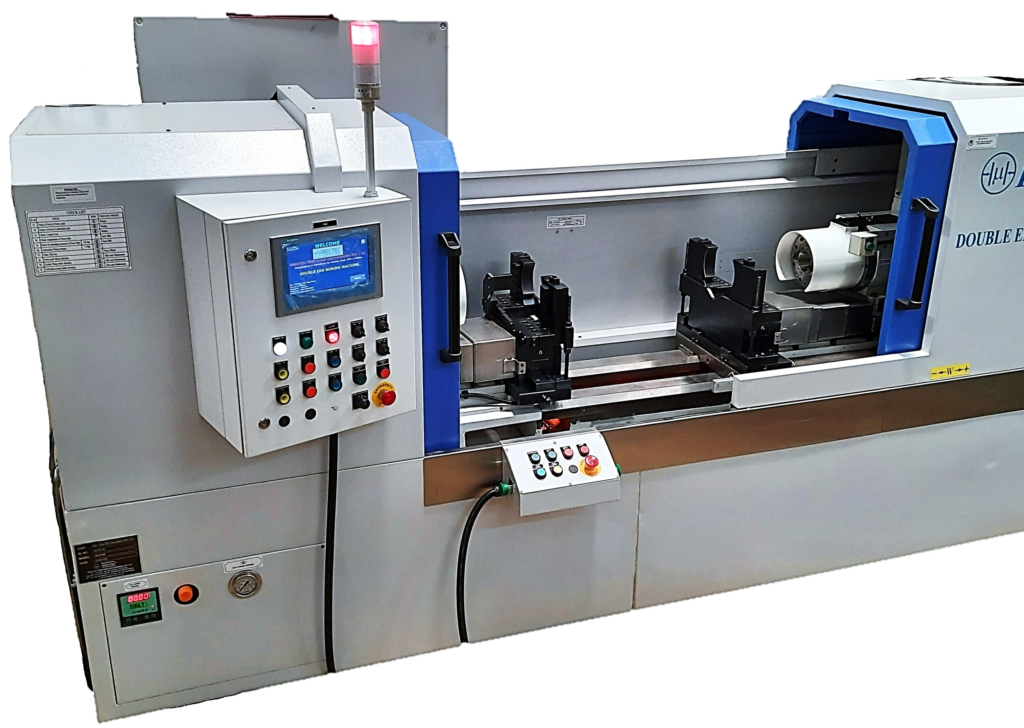 Portable Flange facing machine – ROTAMILL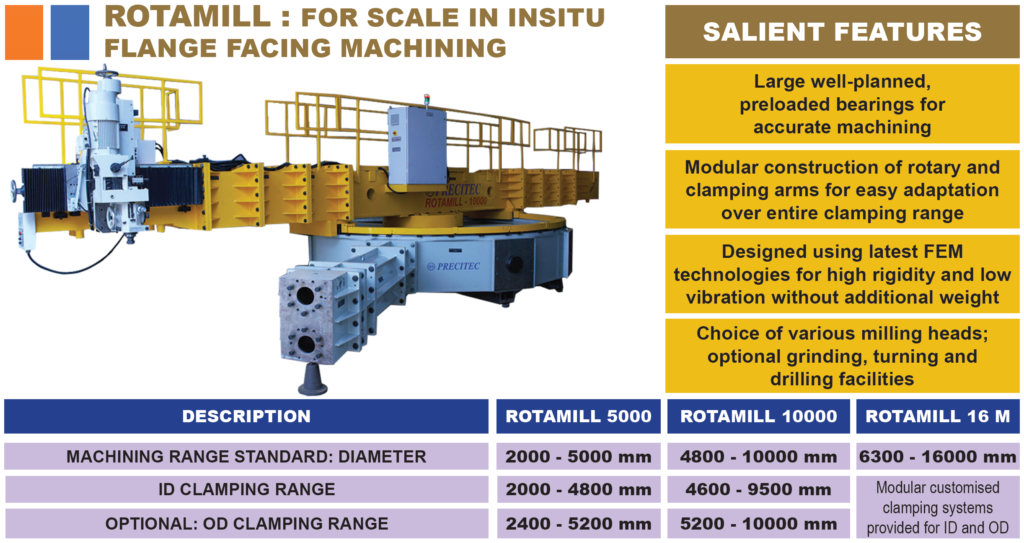 Other On-Site Machines